1st Day of School Chalkboard Sign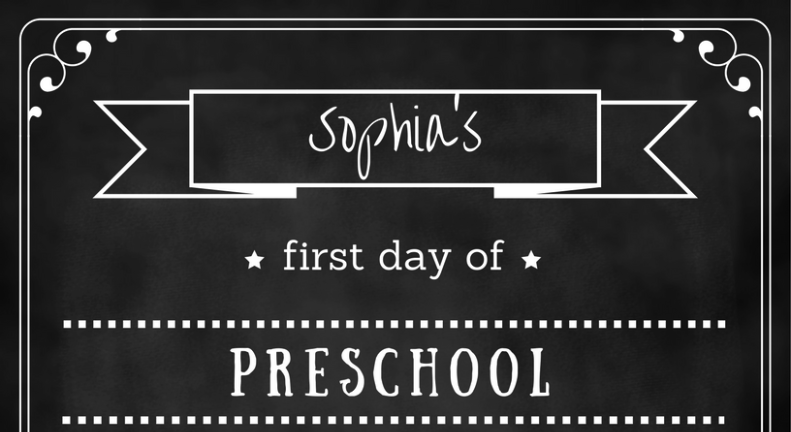 Everyone here at The Blue Elephant is so excited for school to start. In preparation for your child's big day, here's a little project for all of our parents to work on with your children. The best part is, this is an easy and fun activity that you'll want to turn into a tradition for years to come!
Something Special For You & Your Child To Look Back On
The basic idea is to put together a chalkboard with your child's age, teacher, grade, and other interests at the time of his or her first day of school. Then, take a photo of your child holding the chalkboard on their first day of school every year. You might be surprised at how their interests change, and it will be fun for them (and you!) to look back on these first days of school photos and memories.     
We put together an easy template for you and your child to work on and decorate. You can either buy a small chalkboard to decorate with real chalk, or you can simply print out our easy first day of school chalkboard sign template.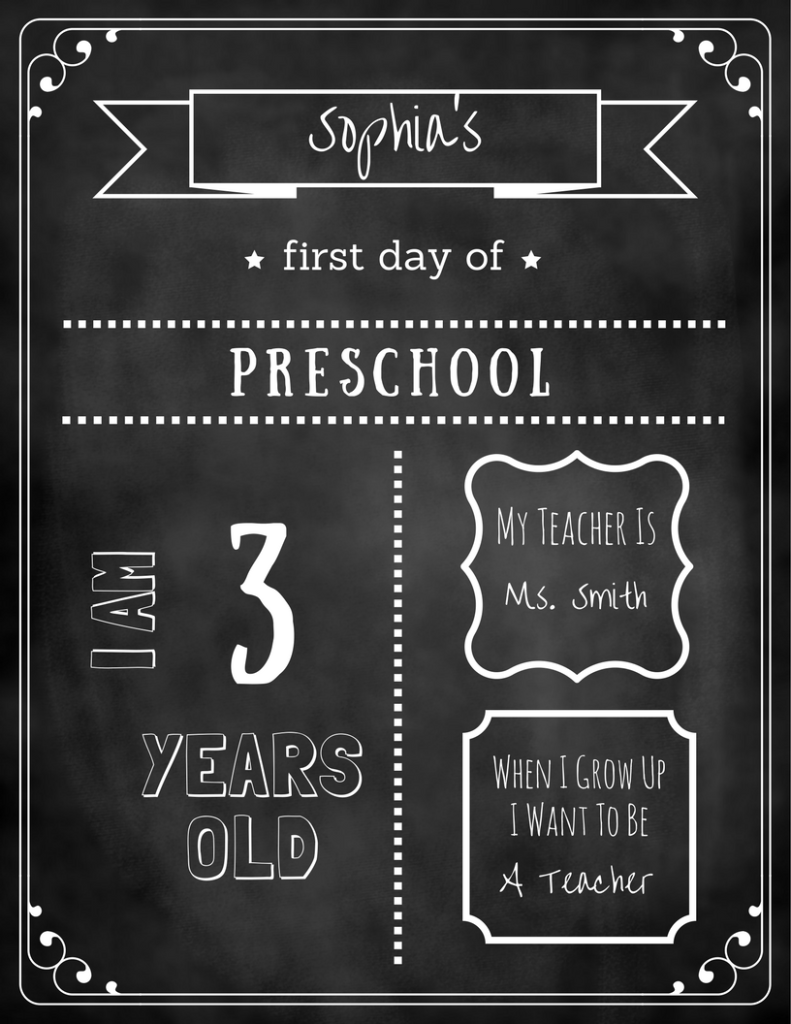 Printable 1st Day of School Chalkboard Template
To make your life a little bit easier, here's a printable version of our 1st Day of School Chalkboard Template. It may not be an actual chalkboard, but if you print it out and take a photo, it'll look pretty realistic. Pro tip: frame the print using a cheap standard 8.5″ x 11″ frame. Whether you want to print out this template or simply use it as inspiration for your own chalkboard, we hope you enjoy this fun activity with your child.
Just think how fun it will be to look back on all of the first days of school in a few years! This would also make a great gift for when your child graduates from high school. We know that's a pretty long way off, but a little extra planning can go a long way when it comes to a sentimental gift.
Printable Template for 1st Day of School Sign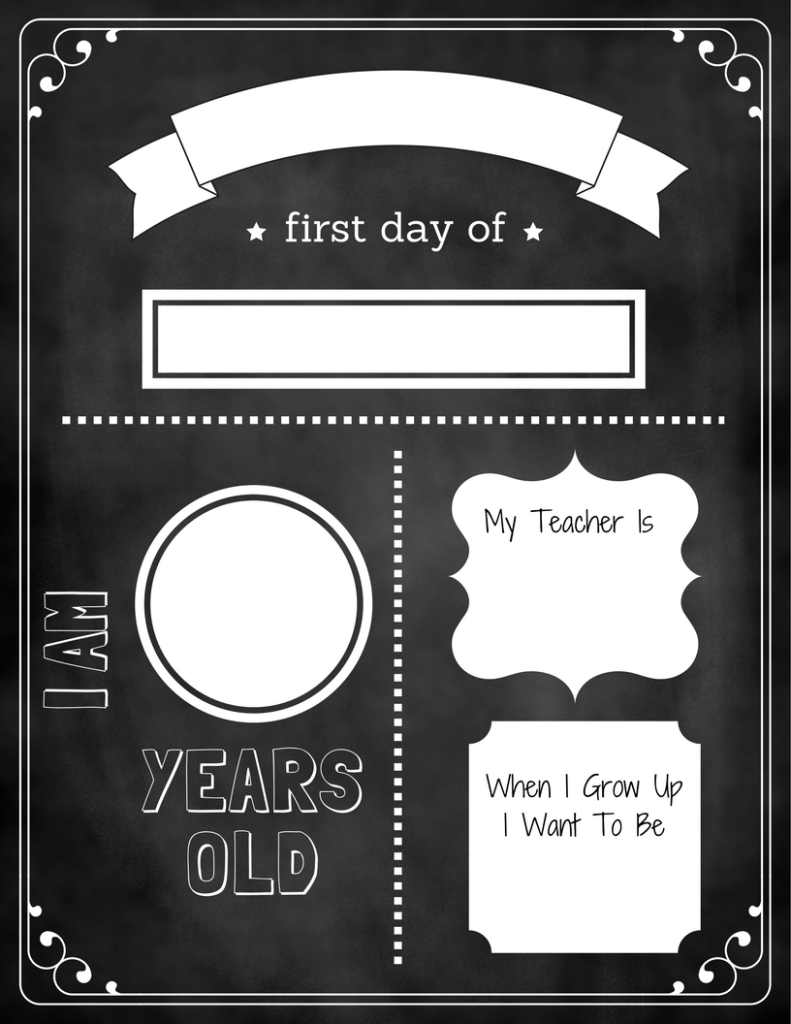 Schedule A Tour with Your Frisco, TX Early Learning Center
At the Blue Elephant Early Learning Center, we want to make every day your child's best day! We hope you and your child have a great first day of school, and we hope you'll join the TBE family if you haven't already. To schedule a tour, please feel free to contact us or give us a call at 469.287.0332. We look forward to hearing from you!