Gift Ideas For Preschoolers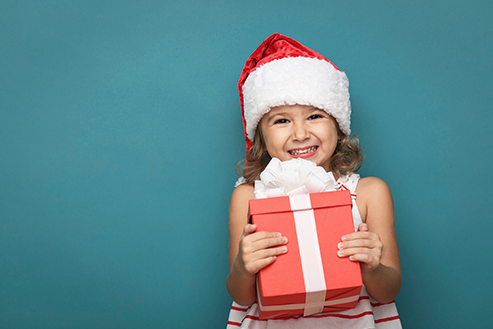 The holidays are coming, and we're betting that many parents are starting to stress over what to get their children for presents. Gift giving is always difficult, and somehow it can seem even harder with preschoolers – how does one balance an educational gift with fun? And how can you find a gift that helps your child's development while also providing enjoyment? If you're still not sure what to get your kids this year, we've got you covered – here are a few gift ideas for preschoolers that are sure to put a smile on your child's face.
Great Gifts for Preschoolers
Train Sets

: What better way to play, learn, and have fun than a wooden train set? This is a timeless gift that's sure to provide hours of enjoyment for preschool-aged kids, and they'll get to exercise their brains by building ever more complicated structures while they're at it.

Children's Digital Camera

: This may sound a little high-tech for a preschooler's gift, but many companies are making affordable digital cameras encased in tough plastic that's made to be "kid-proof." A digital camera is a great way to help your child explore their artistic side, and you can use it to teach them the basic elements of photography and artistry. Plus, the pictures your child takes will no doubt be priceless ten or twenty years down the line.

A Play Kitchen

: Kids love to use their imagination, and a play kitchen is a great way for them to have fun while cooking up delectable imaginary dishes. You can even use the play kitchen to teach them the fundamentals of nutrition, cooking, and caring for their body by eating right.
Contact Your Frisco, TX Early Childhood Education Center
We hope these ideas give you some inspiration for what to get your little one this year. If you need more gift ideas or have questions about a gift you're thinking of getting, we'd be delighted to speak with you – just give us a call at 469.287.0332. If you'd like to learn more about our award-winning early childhood education center, we'd be happy to speak with you about that, as well! We've helped countless little learners throughout the Frisco, TX area develop into mature, well-rounded young adults, and we're always happy to accept new students into our family. Feel free to reach out to us at our contact page to schedule a tour and learn more about joining The Blue Elephant family. We can't wait to hear from you!