Thanksgiving Arts & Crafts Ideas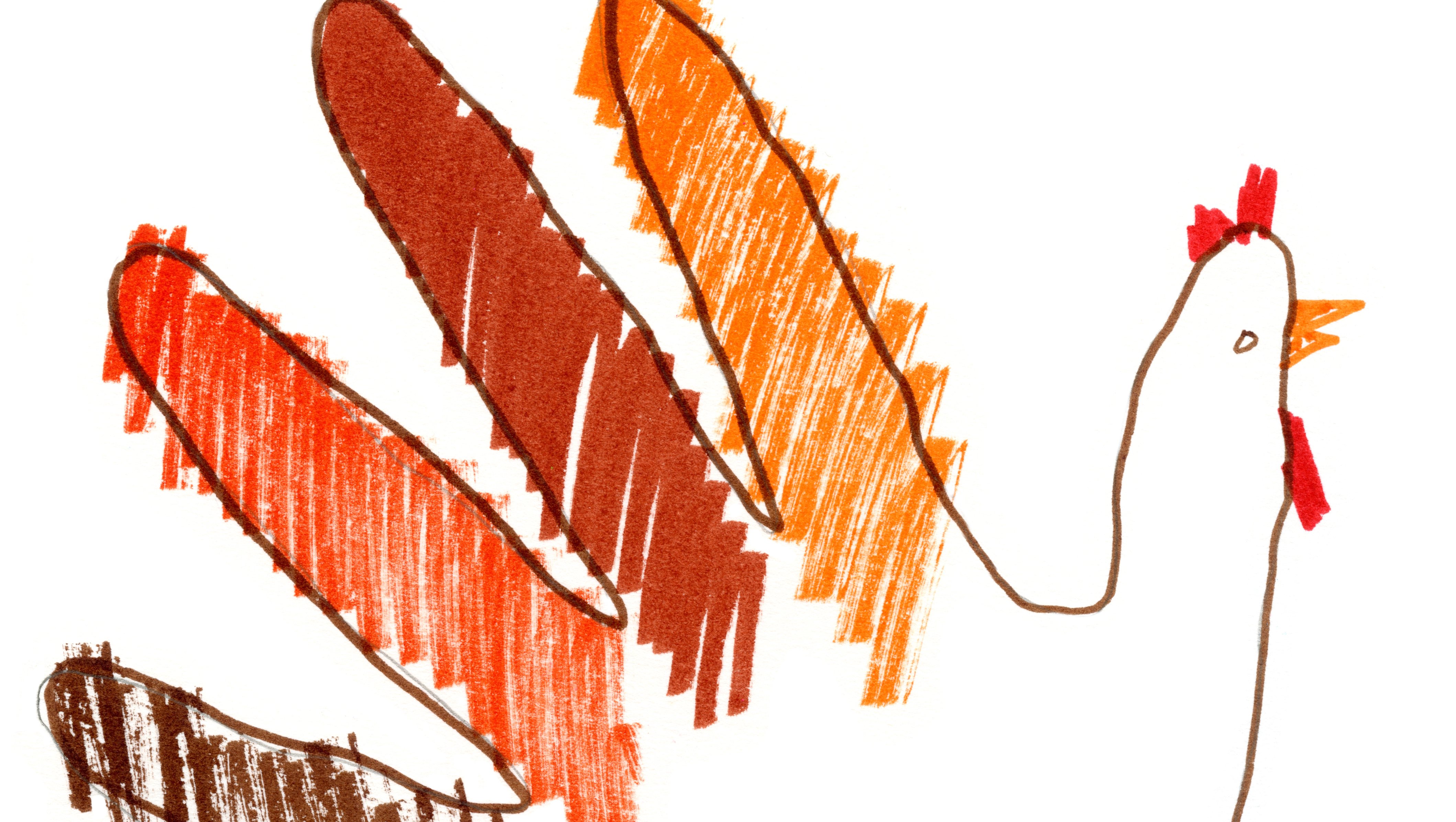 Fall is in full swing, and at The Blue Elephant, we couldn't be more excited! While every season is a wonderful time to learn, we love Fall and Thanksgiving because it is a great time to explain gratitude and thankfulness, as well as give them a taste for our early history. As an early childhood education center in Frisco, TX, one of our favorite activities during the Fall is crafting, as it's a great way to have fun with kids at home while also encouraging them to express themselves and learn. To help you get started on some Fall and Thanksgiving crafting projects, here are some of our favorite crafting activities.
The Infamous Hand Turkey
The hand turkey is an oldie but goodie, and it's a fun and easy activity to do with your toddler. As a staple of Thanksgiving crafts, the hand turkey is always a crowd pleaser and an easy craft for young children. In case you need a quick reminder of how to make a hand turkey, here are some simple instructions.
For this craft, you'll need:
Construction paper

Crayons, markers, or colored pencils

Any other fun materials you'd like to use to bedazzle your hand turkey!
Directions:
Start with a blank piece of paper.

Next, trace your hand (or your child's hand).

Finally, decorate your turkey with fall-colored markers or colored pencils. See below for a classic example of a hand turkey. Feel free to get creative and use other materials, such as feathers, glitter, paint, or whatever you think will make your hand turkey extra special.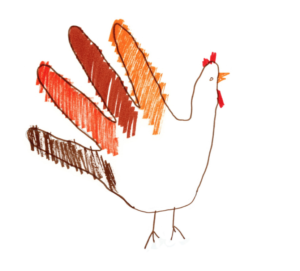 The Mayflower
This craft is a bit more advanced compared to the hand turkey, but definitely worth the extra work. The great part is, you can find most of these materials at Starbucks while you're getting your Pumpkin Spice Latte.
For this craft, you'll need:
Directions:
Start with the paper cup, and cut off the top. The remaining part should look like a mini-cup and should measure about as tall as the coffee cup sleeve.

Next, cut two small slits at opposite edges of the bottom of the cup.

Place the cup, bottom-side-up, into the coffee cup sleeve.

Using the white construction paper, cut two small rectangles and two slightly larger rectangles. These will be your "sails."

On each sail, cut two small slits to allow the stir stick "mast" to pass through the center.

Using the red construction paper, cut out two small flags and glue them to the tops of the two stir sticks.

Insert the stir stick through the sails with the smaller sail on top, close to the red flag.

Once you have the two complete "masts," insert them into the two slits on the bottom of the cup.

Voila! Now you have a complete Mayflower replica. If you'd like, take this opportunity to teach your child about the Mayflower and the pilgrims and how this all relates to Thanksgiving.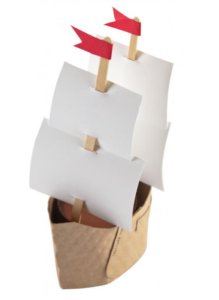 Source: http://www.parenting.com/gallery/thanksgiving-crafts-ideas
Popcorn on the Cob
This next craft is fun, creative, and yummy! For this one, we'll be making little packages of popcorn in crepe paper and construction paper corn husks.
For this craft, you'll need:
Directions:
Using the yellow construction paper, cut out ovals in the shape of corn cobs. Be sure the corn cobs are slightly larger than the cups.

Draw corn kernels on the yellow construction paper.

Glue the "corn cob" onto the front of the cup.

Cut pieces of green crepe paper that are approximately 11" x 12".

Crinkle and gather the green crepe paper and glue it to the bottom of the cup.

Pop the popcorn and generously fill the treat bag and use a small twisty tie to close it.

Place the bag of popcorn in the cup.

Gather the green crepe paper around the bags of popcorn to make the corn husk.

Finally, use the green raffia to tie the top of the crepe paper and secure it to the top of the treat bag.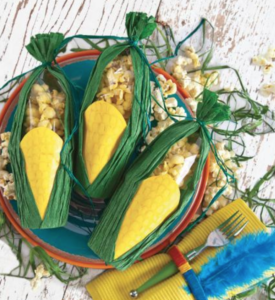 Source: http://www.parenting.com/gallery/thanksgiving-crafts-ideas
Schedule A Tour with Your Frisco, TX Private Preschool
We hope these fun Thanksgiving crafting ideas help you and your child enjoy this holiday season. As a premier private preschool in Frisco, TX, we are always looking for ways to help our little learners grow and develop, and we recognize that learning goes beyond our research-based curriculum. That being said, we recognize that formal learning is important when it comes to early childhood education and development, and at The Blue Elephant, it's what we do best!
If you have any questions or would like to find out more about The Blue Elephant, please contact us to schedule a tour of our Frisco, TX private preschool. You can also reach us by phone at 469.287.0332 or by email at [email protected]. In the meantime, we hope you have a wonderful holiday season filled with lots of fun, food, and family. In the spirit of the holiday, we just want to express how thankful we are for all of our friends, family, and kids who are a part of the TBE family. Happy Thanksgiving!