The Importance of Facility Quality in Early Education
The Blue Elephant Learning Center believes that facility quality matters for early education. Our private preschool works exceedingly hard to provide the best and safest facility for our little ones to grow, develop, learn, and play. Our team believes that if the facility is lacking, the learning may also be lacking. For this reason, we take pride in our child learning centers and ensure the highest quality care and learning environment for all of our students.
Why Facility Quality Matters
Private preschool facility quality matters, not only for the parents' peace of mind but also for the students. At The Blue Elephant Learning Center, we want to ensure that every child is comfortable at our facility, both physically and mentally. That's why the following aspects of our facility are essential for your child's care and learning.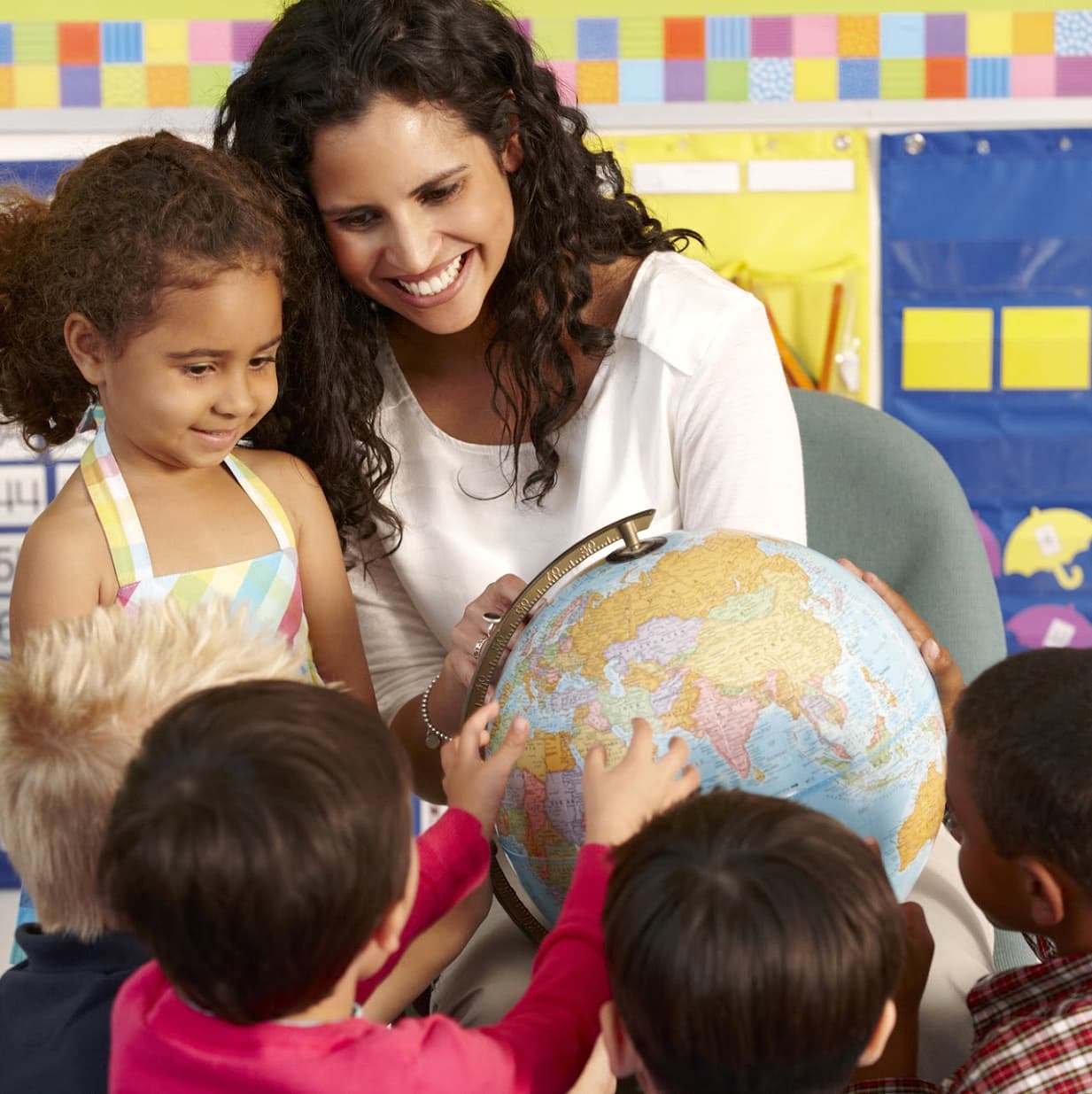 Temperature & Air Quality: Both the temperature of the facility and the air quality affect a student's performance.
Colors & Themes: Colors and themes boost focus and participation in early education, they make learning exciting.
Natural Light: Natural daylight helps students focus and stay alert while playing, learning, and listening.
Quality Ventilation: Quality ventilation goes hand-in-hand with air quality. Ventilation decreases the presence of odors and airborne illnesses making The Blue Elephant a safe learning environment for students and teachers.
Outdoor Play: Regular outdoor play with toys, nature, or on a play structure encourages creative skills and social/emotional skills for students.
Well-Regulated Noise: When noise levels are regulated, students experience less stress, anxiety, and behavioral problems.
The Blue Elephant Learning Center ensures that all of these aspects of facility quality are continually monitored and evaluated to guarantee the highest degree of learning and development.
Contact The Blue Elephant for Private Preschool in Frisco, TX!
Are you interested in enrolling your child in our child learning center? Contact The Blue Elephant to schedule a tour of our facility. Our staff will be happy to answer any of your questions and provide you with all the necessary information about early childhood education. We look forward to hearing from you soon!