About The Owners
Your Frisco, TX Early Childhood Education Experts
At The Blue Elephant, our mission is to help each and every child in our learning community grow and develop into the best person that they can be. We strongly believe that each child is unique and precious in their own way, and we believe that everyone has something beautiful to contribute to the world, no matter what. That's why we're passionate about helping children learn and grow into mature, healthy, and well-rounded individuals, and why we strive to create a nurturing and supportive environment at TBE. Through a research-based curriculum, a world-class team of early childhood educators, and an unwavering commitment to our TBE family, we're proud to be the premier private preschool and early childhood learning center in Frisco, TX.
It takes hard work from everyone to make TBE as special of a place as it is, but we truly wouldn't be what we are today without years of work and dedication by our founders, Clay and Meredith. As the founders and owners of The Blue Elephant, they share a passion for childhood education and a continuous commitment to all of our little learners that makes TBE a wonderful community for children throughout the Frisco area.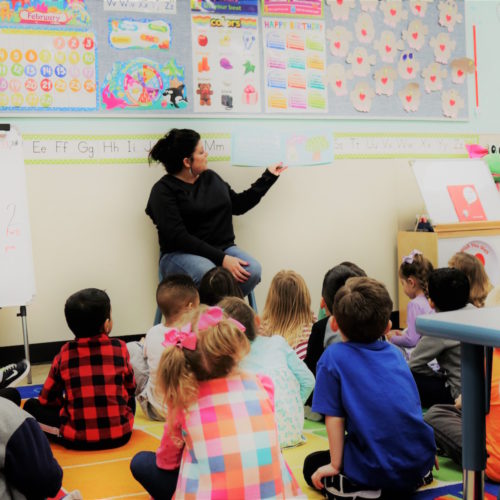 Clay & Meredith Carpenter: Partners in Children's Education
Clay and Meredith is the husband-wife team that built The Blue Elephant Learning Center, also known as TBE. The family-driven duo moved to the fast-growing area of Frisco in 2003. Both owners are very active in the school and passionate about each student's success. Meredith is present at the school every day and plays a hands-on role in the center's daily operations, while Clay divides his time between the Frisco Fire Department as a Battalion Chief and TBE.


A History of Child Care
Meredith learned caregiving skills at an early age, as she was surrounded by large groups of children each day until she set off for college. Her mother operated a private preschool out of their home, so it was natural for Meredith to start observing and practicing caregiving skills. Showing a knack for working with children early on, Meredith went on to receive an elementary education degree and the honor of being hired as a Frisco ISD teacher. Meredith also operated a successful in-home preschool before opening TBE in 2011.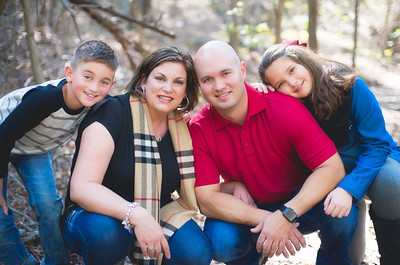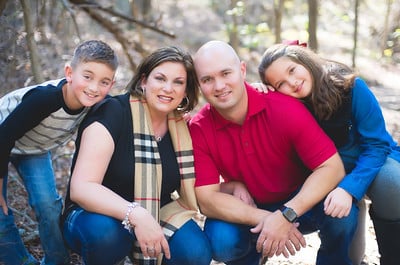 Passion for Family & the Frisco Community
Clay has a strong work ethic and is dedicated to his family, the City of Frisco Fire Department, and TBE. Clay worked his way from a volunteer firefighter to his current, full-time position as Captain. Clay loves technology, vintage cars, water activities, and a friendly game of bowling with his family.
Clay and Meredith have two children, Madison (aka Gracie) and Tyler. Both kids attend Prince of Peace in Plano and TBE's Kids' Club program – they especially love TBE's summer program with field trips, parties, and special guests! Gracie enjoys horseback riding, swimming, and dance, while Tyler is active in soccer, baseball, and karate. Of course, like most kids these days, they LOVE their electronics too!
Clay and Meredith love Frisco and the family-friendly community that it's become. If you see them out and about in Frisco, please say, "Hello!" or stop by the center to meet them and take a tour. Meredith and Clay, along with the entire TBE team, are committed to the success of every child in our learning community, and TBE has one simple mission: we want to make EACH DAY your child's BEST DAY!
Contact Your Frisco, TX Private Preschool
We're truly proud of what TBE has become, and we owe it all to Clay & Meredith to their years of dedication and hard work. If you'd like to learn more about Meredith, Clay, or what makes TBE such a special place, we would love to hear from you! In addition to being a private preschool in the Frisco area, we also offer a Kid's Club Summer Camp and an After School Program, letting us serve a diverse set of needs. To learn more about any of the programs that TBE has to offer or to join the TBE family, we encourage you to call us at (469) 287-0332 or reach out to us at our contact page with any questions or to schedule a tour of our Frisco, TX campus. We hope to hear from you soon, and we're excited to help your child be the best they can be!