Our Toddler Program
Our Toddler Education Program
At The Blue Elephant, we have one simple mission: make every day your child's best day! As a premier early learning center serving children throughout the Frisco, TX area, we take pride in helping our toddlers grow both emotionally and socially.
"Wisdom Begins With Wonder." – Socrates
With our fun themed rooms, each day is a new adventure! Toddlers age 18-23 months are in our themed Zoo Room, young 2's are in our themed Jungle Room, and older 2's are in our themed Beach Room. All three of our toddler classrooms are designed for age-appropriate fun and instruction. From corner climbers to tiny tables and chairs, these rooms help our students master milestones.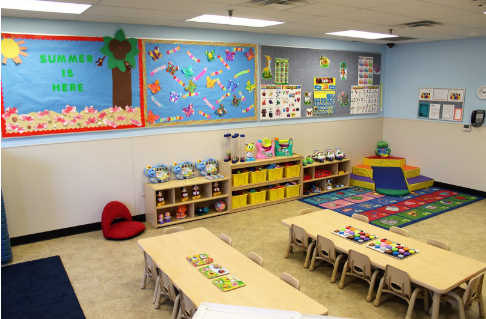 "Play Is Often Talked About As If It Were A Relief From Serious Learning. But For Children Play Is Serious Learning. Play Is Really The Work Of Childhood." – Mr. Rogers
Our teachers are truly the heart of our Toddler Education Program, and we are so fortunate to have such kindhearted and experienced educators at The Blue Elephant. Our teachers manage each classroom using two main methods: positive reinforcement and redirection. Positive reinforcement is a technique used by parents and caregivers to change their children's behavior by reinforcing desired behaviors. This is done with verbal praise or a physical reward. Redirection is an effective way to teach young children the difference between acceptable and unacceptable behavior by redirecting their attention to another activity, item, or idea. Redirectionis a "change of gears" in order to change the unwanted behavior.
"You Have Brains In Your Head, You Have Feet In Your Shoes, You Can Steer Yourself Any Direction You Choose." – Dr. Seuss
Our toddlers bring out their creativity through our Frog Street curriculum for toddlers. We also encourage and promote creativity through theme-related crafts, as well as music and movement activities. Going on a bear hunt and marching to "We Are the Dinosaurs" are toddler favorites here at The Blue Elephant.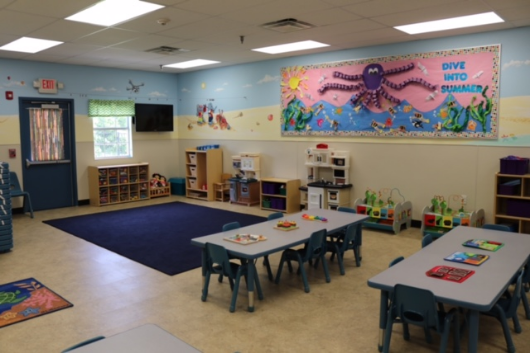 Schedule A Tour with Your Frisco, TX Early Learning Center
If you have any questions or would like to find out more about The Blue Elephant, please contact us to schedule a tour of our Frisco, TX private preschool. You can also reach us by phone at 469.287.0332 or by email at info@theblueelephant.com. If you're eager to join The Blue Elephant family, we encourage you to apply today. We can't wait to hear from you!