Directions
Your Frisco, TX Child Care Center
At The Blue Elephant, our mission is to make each day your child's best day. That's why we are committed to cultivating the best educational staff around, why we base our curriculum and methodology on time-tested, research-backed educational development techniques, and why we put love and care into every activity, lesson, and program we offer. We are proud to support the growth and development of our little learners and we take pride in watching their achievements, accomplishments, and confidence grow every day.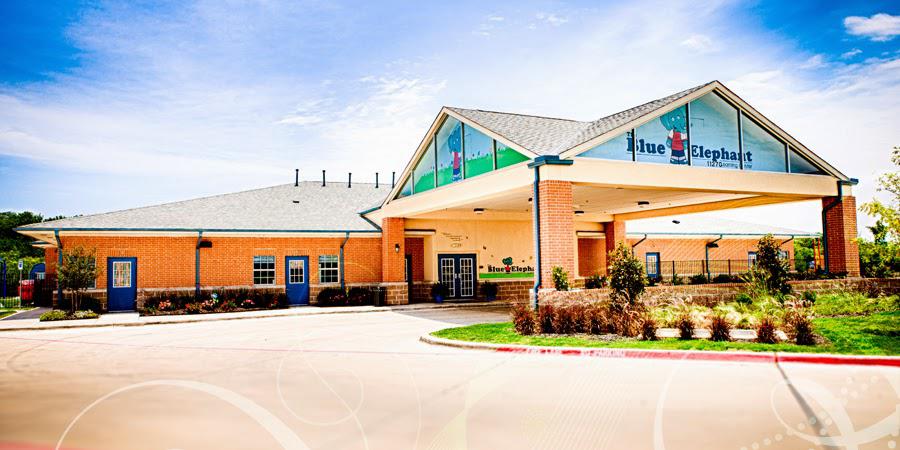 Our curriculum is customized by developmental stage, and we base our methodologies on world-leading research that has been proven effective in the lab and the classroom. We're proud to offer:
A four-cornerstone approach to development based on

Early Brain Research
Learning Domains
Conscious Discipline
And Intentionality

A team of experienced & competent child educators
Three unique, developmentally specific curriculums including

Infant
Toddler
And School Readiness Curriculum

A mindset of nurturing, caring, and growth in everything we do
Our Location
TBE is conveniently located at:
11270 Legacy Drive
Frisco TX 75033
You'll find us right across Cottonwood Branch Creek from Wakeland High School. Please find driving directions below:
From the North
Head southwest on Dallas North Tollway S (toll road)
Exit onto Dallas Pkwy (partial toll road)
Turn right onto Longwood Dr.
Turn left onto Legacy Dr.
We'll be on your left
From the South
Head north on Dallas North Tollway N (partial toll road)
Take the exit toward Cotton Gin Rd/Main St (toll road)
Merge onto Dallas Pkwy
Use the left 3 lanes to turn left onto Main St
Turn right onto Legacy Dr.
We'll be on your right
From the East
Head west on Eldorado Pkwy toward Ward Dr.
Use the left lane to turn left onto Legacy Dr.
We'll be on your left
From the West
Head east on Eldorado Pkwy toward Red Spruce Dr.
Turn right onto Legacy Dr.
We'll be on your left
Contact Your Frisco, TX Early Education Experts
Want to find out more about our practice or join the Blue Elephant family? We'd love to hear from you! Feel free to reach out to us at our contact page, learn more about us, or join the TBE family today. We can't wait to speak with you, and we look forward to helping your child learn, prosper, and grow!