Family of the Month
Private Preschool in Frisco, TX
At The Blue Elephant, we strive to help every one of our little learners grow and develop into the very best person they can be. Our expert team of early childhood educators works hard to make every day in the classroom fun and exciting, and we structure our curriculum on the latest research in cognitive development, ensuring that our lessons are backed by proven data. But at TBE, it's not just about lesson plans and research – equally important is our diverse, thriving, tight-nit community of learners, both children and parents.
A Community to Celebrate
We believe that community should be celebrated, so every month, we select a family as "Family of the Month." This is a fun distinction where we highlight one family for that month, talking about all the ways in which the family helps to create a loving learning community and how the child is progressing at TBE. It's a simple, fun way for everyone in our community to have their moment in the spotlight and get to know one another.
This month we're proud to announce our new Family of the Month:
The Bernard Family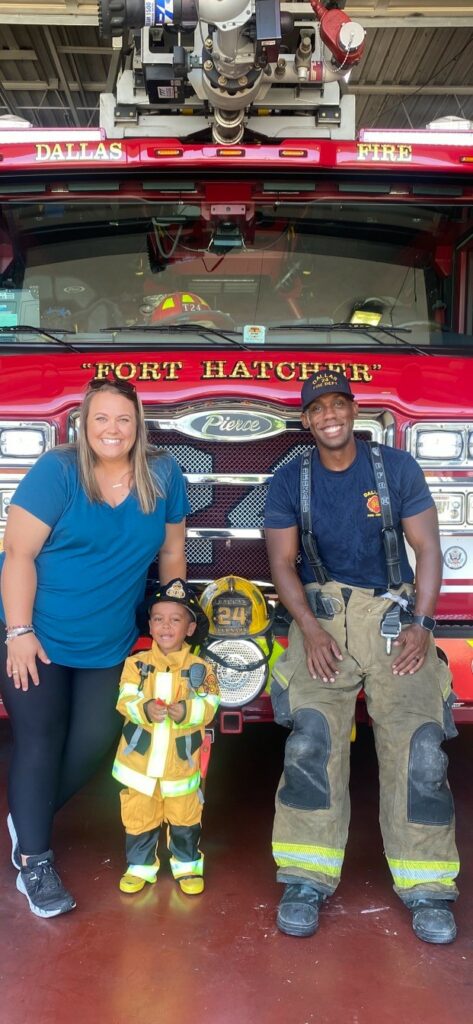 My name is Lane Bernard.
There are 3 almost 4 people in my family.
My siblings are in mommy's tummy.
I have a pet named Dundlee & Ellee.
My family likes to play outside.
We play sports, firefighters, and garden.
We like to go to the park, the store, the farm, and most importantly CHURCH.
Contact Your Frisco, TX Early Child Education Center
If you have any questions about our Family of the Month program, our upcoming summer camp, or want to join The Blue Elephant family, we'd love to help. Feel free to call us at 469.287.0332, reach out to us at our contact page, or schedule a tour of our Frisco, TX private preschool. We can't wait to hear from you, and we look forward to helping your child develop into the best they can be!