Five Ways That Preschool Benefits Children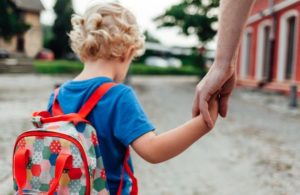 As a parent, you want the very best for your child—especially when it comes to schooling. Perhaps you've been tossing around the idea of sending your toddler or pre-kindergartener to preschool, or maybe you've always known you wanted to keep your child at home until they are old enough to enter elementary school. Whatever your stance on early childhood education, many parents have asked the question, 'Why is preschool necessary'? As the best private preschool in Frisco, TX, The Blue Elephant knows that attending preschool can only benefit your child. We have watched countless children thrive in our environment and go on to do the same in elementary school and beyond. We are pleased to share with you just 5 ways preschool benefits children below:
Preparation For Kindergarten
Children between the ages of 3 and 5 are extremely curious and observant. They take great interest in learning the skills that their parents and others around them know and use. Preschools offer an opportunity for children to begin learning these skills and prepare for the academics that they will be taught in kindergarten and beyond. Through activities, games, music and more—preschool offers your child a great academic advantage that will act as the foundation for their future education.
Social Skill Development
When attending preschool, young children learn how to interact with others, share, and solve problems, and more. Through playing with their peers and interacting with teachers and other caregivers, your child will gain valuable social skills that will build their confidence and help them develop a sense of self.
A Structured Setting
Preschool also provides children with the opportunity to experience a structured, group setting where they will follow along with activities, music, snack times, and more. In this environment, children learn how to raise their hand when they something to say or ask, follow instructions, and compromise with classmates.
Encouragement To Explore
As their curiosity blossoms, young children have hundreds of questions. Preschool will encourage your children to discover answers to their questions through supervised experimentation, conversation with others, and exploring their world. As a parent, you will witness your child's wonder and imagination soaring as they learn something new every day, discover new questions they have, and share with you all that they are learning.
Learning The Basics
Aside from all of the numerous social, emotional, and academic benefits, preschool allows your child to learn the basics of counting, letters, reading, and more. The best part is that learning is fun! Your child will not even realize that they are learning, as every activity is made exciting and interesting. From music and dance, to numbers and painting, your child will be taught the most basic foundations of education that will only benefit their future.
Tour Your Private Preschool in Frisco, TX!
Here at The Blue Elephant, we are dedicated to seeing every child flourish. Our highly-trained, loving teachers and caretakers have created an environment where children can grow, learn, and explore while their imaginations run wild. Our exceptional programs, warm and inviting classrooms, and incredible staff are just some of what makes us the best private preschool in Frisco, TX. Our goal is to make every day your child' best day, and we take pride in watching every child master milestones as they grow socially and emotionally. Ranked as one of the top Frisco learning centers, we have been serving the families in our community with superior early childhood education and childcare services for many years. We hope you'll see the many ways preschool is important for your child. Contact us to schedule a tour of our private preschool in Frisco, TX today!